Steady Flow of Fun!
We at Comix Connection went in with Marvel Comics to celebrate the 70 years of awesome comics they've published. These were the results!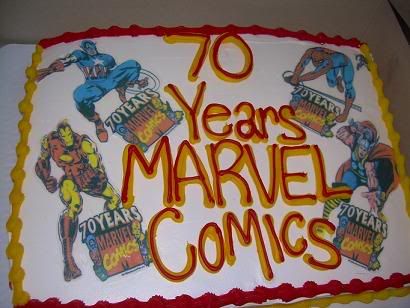 First thing that blew my mind was when we spotted the return of the infamous and mysterious sasquatch monkey, Mike!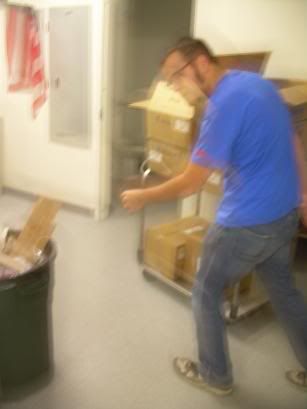 After we harnesed the power of the sasquatch we got on with the sale. Many showed up to partake in our sale and enjoy the hard work of The Mighty Marvel Bullpen!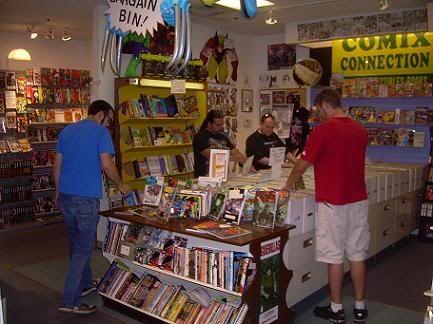 Then, as the sale peaked, we brought out the glorious cake, and it was a delicious cake at that! We have many who will testify.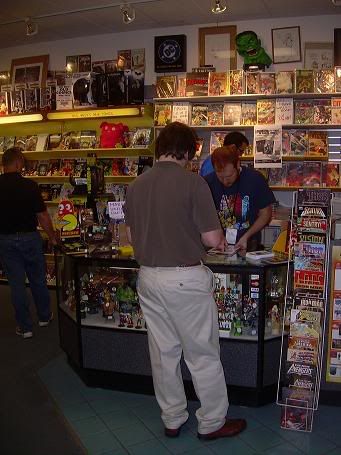 So thanks to all of you who came out and enjoyed the sale and cake. Hoo-RAY for Marvel Comics and all the growth of their timeless characters and stories! And also horay for our winners, who took home some extra goodies from our "Radical Raffle!"
David Stermer, Jonathon Walker, Jeff Marrero, Brian Grimes, James Rigney, Stephen Ellis, Theresa Micheau, Steve Stough, and Matt Gecelosky!
See you again @ the Buck...I mean Comix Connection! Oops...Bill, would you please stop having fun and get back here and post...I'm losing it. That is, if I ever had it.
Labels: jared trys., sale